Welcome to Off to Bora Bora
Your ultimate, up to date,
I know you've been dreaming of this once-in-a lifetime trip to Bora Bora since forever... and it's finally happening! So exciting!!


But let's face it: No matter what your travel standards are, going to Bora Bora requires a lot of money. I know how much it can cost and how important it is to get the most out of your trip.


Well, were are here to help! This blog is curated and written by people who live in Bora Bora or who were there recently only. No b*llshit, no tourist trap. You'll find everything you need to know to plan your trip to Bora Bora from the must do excursions & tours in Bora Bora, accommodation, tips to save money during your trip and more. Follow the guide :)
Let's face it: it's Bora Bora, and you're going to spend a lot of money in your resort, no matter what.
So better spend it wisely! Bora Bora is a small island with just a few places to stay.
I've written in-depth guides on each of Bora Bora resorts and their unique features, so you can make the best choice for you. You'll find detailed information from the rooms to meal plans to amenities and activities.
Now that you've booked your Bora Bora trip (yeaaah!), here's how to make sure you get the most out of it and you are left wondering: what should I do when I get there?


You want to make sure that you are getting the more bang for your bucks and check off all of the "must do" activities of the island and maybe even add a few more! I'll help you figure out which activities are worth splurging on and which can be skipped.
It's time to get your dream vacation underway. But before you jet off, there are a few things you should know about saving money on your trip to Bora Bora.
I've put together a list of tips and tricks that are guaranteed to help you save money while you're in paradise.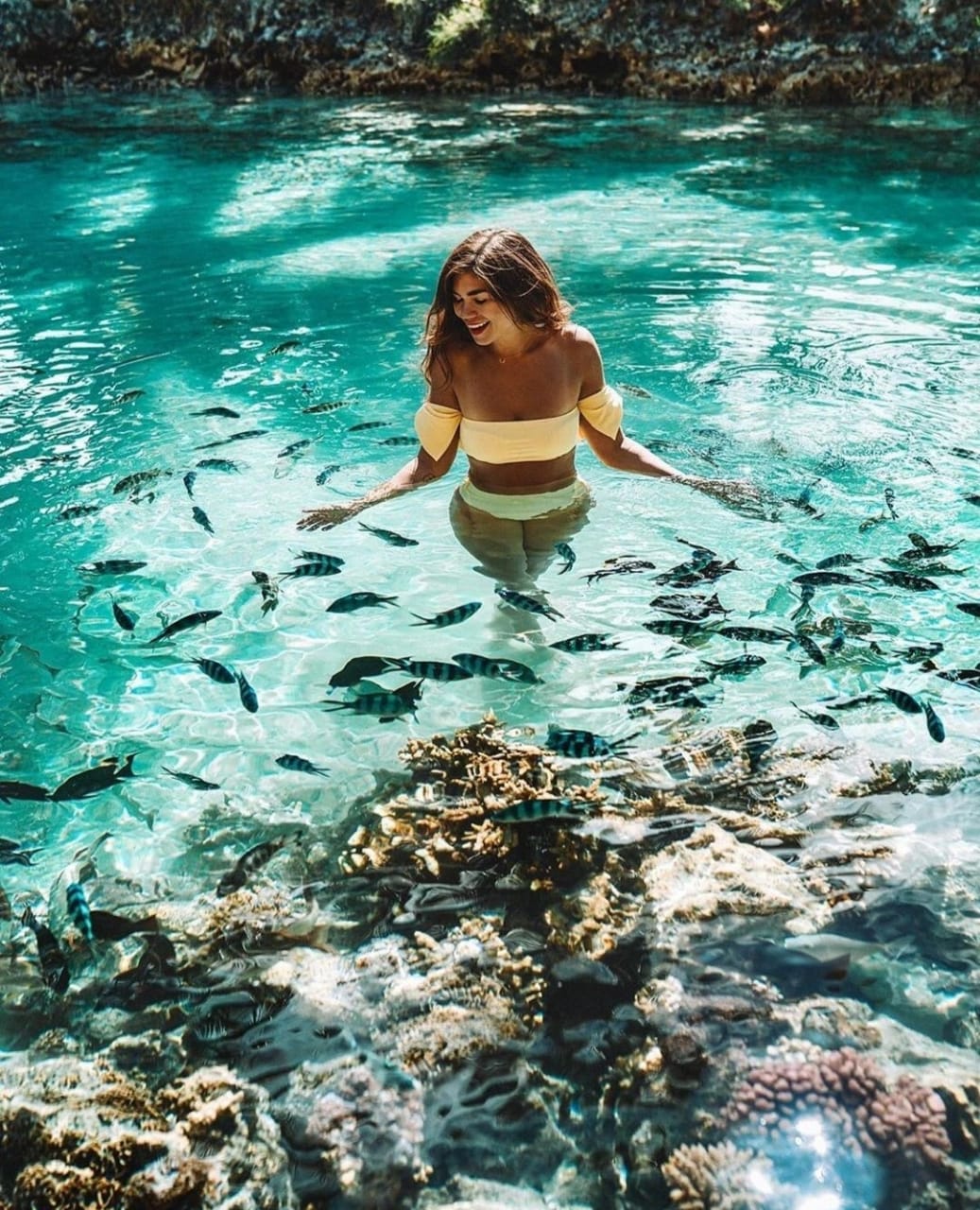 reliable ressources to

plan my trip

to Bora Bora
When planning a trip to Bora Bora, it's easy to get overwhelmed by the logistics. That's why I created Off to Bora Bora! It's your one-stop for all things Bora Bora.
You'll find up-to-date resources so you can make informed decisions about your trip, including information on currency, weather, and what to pack. You can also join the exclusive Facebook group where you'll get access to 20 000+ members who are ready to help with any questions you might have about Bora Bora.
The Off To Bora Bora exclusive Fb Group
Can't find what you are looking for? Join Off to Bora Bora where 20 000+ members will be happy to help you.
If you've got any questions about Bora Bora we're here for you. Just click "join group" and we'll see you there!
Breaking Down Prices: How Much is a Trip to Bora Bora in 2023?
How to get to Bora Bora: Your ultimate up-to-date travel guide (2023)
Weather in Bora Bora : When is best time to travel ?
learn more about

french polynesia
Yes, overwater bungalows are amazing but there is a lot more to discover when in French Polynesia. The culture is also fascinating. Do you wish to learn more about it?
GUIDE TO TAHITIAN LANGUAGE
GUIDE TO TAHITIAN TATTOOS